Miami's Elite
Welcome to cabrera hoopingarner, P.A.
At Cabrera Hoopingarner, we are revolutionizing the legal industry, one client at a time. We are a boutique law firm located in the heart of Miami – Brickell, representing clients across Florida and expanding worldwide. We believe in equal access to justice, but we know that justice can only be served by those willing to fight tirelessly for their clients. That's why we've made it our mission to provide exceptional legal services, while prioritizing communication and fighting with every ounce of our being.
We've seen countless clients come to us, frustrated and feeling like their previous attorneys had "sold out." We refuse to let that happen. Our motto, "No Client Left Behind," is more than just words – it's a code that our entire team lives by. We understand that every legal problem is unique, and we take the time to understand each client's individual needs and goals. We believe in being responsive, communicative, and results-driven.
Our founders, Anthony Cabrera and Travis Hoopingarner, met while competing at the top of their law school class. They knew from day one that they wanted to start a law firm and revolutionize the game. With their combined expertise and unwavering dedication to their clients, they've built a team of attorneys who are ready to take on any legal challenge.
When you choose Cabrera Hoopingarner – You're choosing a team of attorneys who will fight for you like you've never seen before. We believe in our clients, and we're not afraid to take on the toughest cases. We're changing the legal industry, and we're just getting started.
tHE dREAM TEAM
WHY CHOOSE US?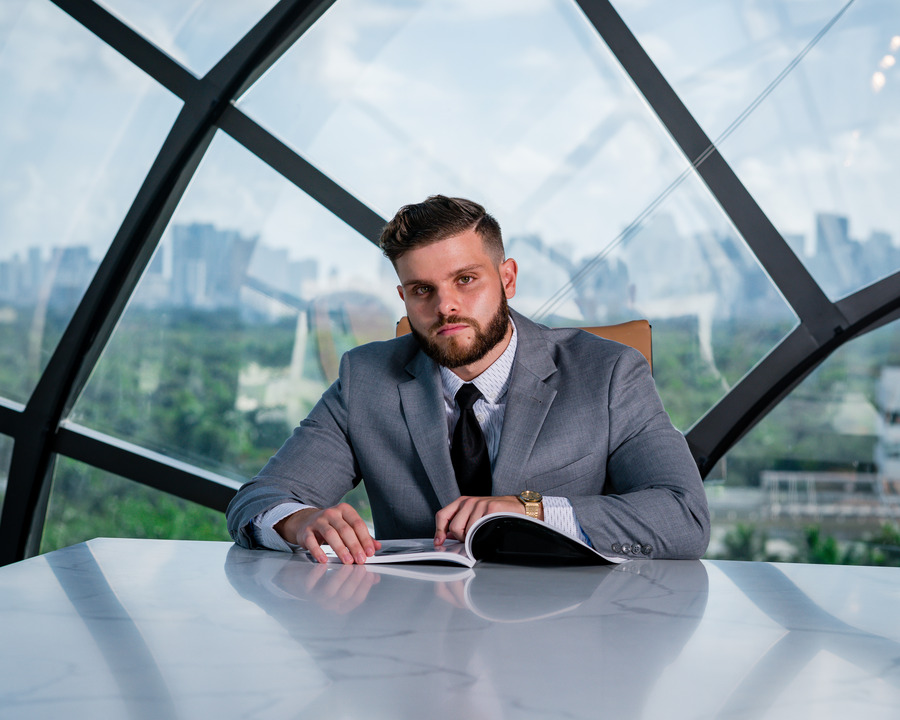 Phone: (305) 699-3238
E-mail: [email protected]
Travis Hoopingarner is a disabled veteran who served in the Navy as a hospital corpsman with wounded warriors. With a track record of success in Personal Injury, Veterans Benefits, and Homeowners Insurance, he's a trusted advocate who fights tirelessly for his clients' rights and interests.
Choose Travis Hoopingarner as your attorney and get a battle-tested fighter on your side. He's not afraid to take on the toughest cases and will stop at nothing to get justice for his clients. Whether you're facing a personal injury, veterans benefits, or homeowners insurance claim, Travis will fight to ensure you receive the compensation you deserve.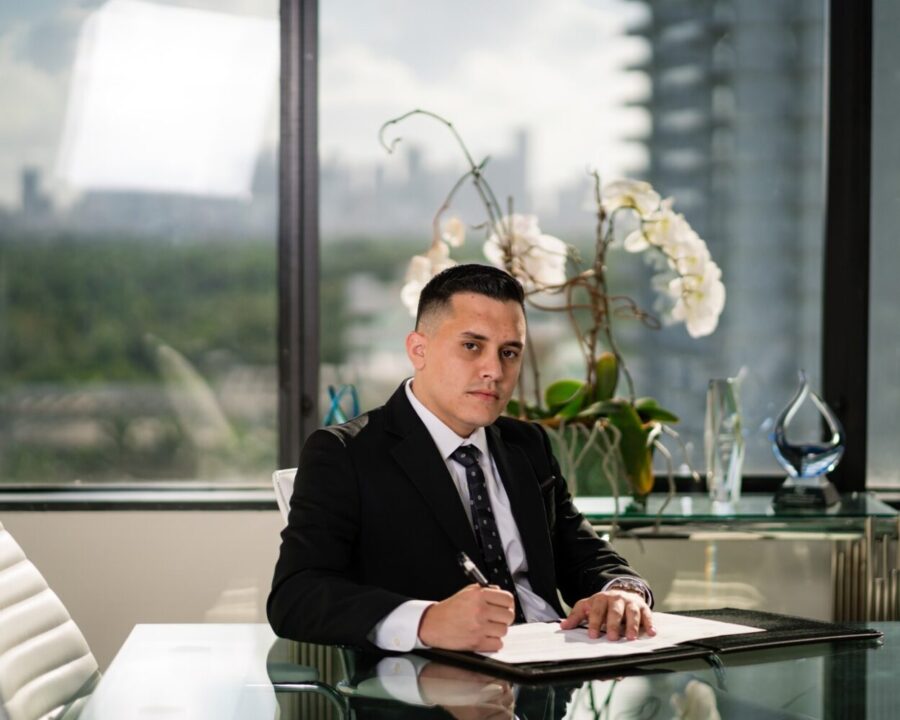 Phone: (305) 699-3238
Email: [email protected]
Anthony Cabrera is a first-generation lawyer of Cuban descent who has overcome significant obstacles to achieve success in the legal field. His family immigrated to the United States seeking political asylum, and he knows firsthand the struggles of starting from the bottom and working his way up.
With his extensive experience in insurance and corporate law, Anthony is a fierce and dedicated advocate for his clients. He has a deep understanding of the legal complexities involved in these areas and has a proven track record of success in helping his clients achieve their goals.
JOIN THE FAMILY!
SOME OF Our Trusted Clients
Legal troubles?
Let's Talk - Your Solution Awaits!
Frequently Asked Questions
FAQ's
What sets your law firm apart from others?
At Cabrera Hoopingarner, we pride ourselves on providing personalized and compassionate legal representation to our clients. We understand that every case is unique, and we take the time to get to know our clients and their individual needs. Our team of skilled attorneys is also dedicated to staying up-to-date on the latest legal developments to ensure that we provide the best possible representation.
What types of cases does your firm handle?
Our firm handles a wide range of legal cases, but what matters most to us is helping our clients overcome the challenges they face. Whether it's a personal injury, corporate dispute, or veterans benefits issue, we are dedicated to fighting for our clients and making a difference in their lives.
What is CADRE?
At Cabrera Hoopingarner, we have taken inspiration from the military definition of "Cadre" which refers to a group of individuals forming the core of something. For us, Cadre is not just a word, but a way of life. It represents the very essence of who we are as a law firm and what we stand for.
Each letter in the word Cadre embodies a core value that we hold dear:
C - Courage: We believe that courage is the cornerstone of effective legal representation. Our attorneys are not afraid to take on complex cases and fight for justice, even in the face of formidable opponents.
A - Authenticity: We pride ourselves on our authenticity and transparency. We build relationships with our clients based on mutual trust and respect, and strive to be genuine in all of our interactions.
D - Dependability: Our clients rely on us to be there for them when they need us most. We are committed to providing dependable legal services that exceed their expectations and deliver results.
R - Respect: We treat our clients and colleagues with respect and dignity, and strive to create an inclusive and welcoming environment for all.
E - Expandability: We are constantly seeking new knowledge and skills to better serve our clients. Our firm is built on a foundation of continuous improvement and growth.
Together, these values guide our work and form the backbone of our firm culture. We believe that by adhering to these principles, we can make a positive impact in the lives of our clients and our community.
How do I know if I have a personal injury case?
Suffering an injury can be a traumatic experience, and we understand how overwhelming it can be to navigate the legal process on top of that. That's why we're here to provide compassionate guidance and support to help you determine if you have a case and how we can help you get the justice you deserve.
How long will my case take?
Legal cases can be complex and time-consuming, but we are committed to working diligently and efficiently to resolve your case as quickly as possible. We understand that the longer a case drags on, the more stressful it can be for our clients. Rest assured that we will keep you informed every step of the way and work to achieve a swift and fair resolution.
Will I have to go to court?
Going to court can be a daunting prospect, but we will be with you every step of the way. Our attorneys will work tirelessly to resolve your case outside of court if possible, but if a court appearance is necessary, we will prepare you thoroughly and provide the support you need to feel confident and prepared. Our goal is to help you achieve the best possible outcome, no matter what.
How much does it cost to hire your firm?
We believe that everyone should have access to quality legal representation, regardless of their financial situation. That's why we offer flexible fee arrangements and work on a contingency basis for personal injury cases. Our goal is to make sure that our clients receive the legal help they need without added financial stress.
Whats going on
LATEST NEWS & UPDATES
Negligent security is a term used to describe the failure of property owners or managers to...
read more